Arghhhhhh! This didn't post! Dang it! Well happy Wednesday all!
How was everybody's labor day!? Fabulous I hope, for me I just took it easy, went on a long walk, ate some delicious food and called it a day.
Here's what the calamari looked like: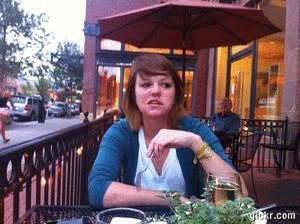 The Boca burgers were underwhelming. I actually liked them!
Last night I was telling my friend about how I finished this goal and she said (in the saddest voice):
'does this mean you aren't going to try any more new things?'
Juries still out.
In other news, this has been making my entire week. The song. The video. Everything.